Leader Air Chuck
Leader 4-inch air chucks, as fitted to the Hercus PC 200 (when fitted).
These chucks are great for repetition work. The clamp is spring power which releases when the air is applied.
$1000 plus GST is for all parts as displayed in the photos, 2 chucks and other parts.
Please contact Simon for more information.
Ph: 0413 272 548
Email: gfield@adam.com.au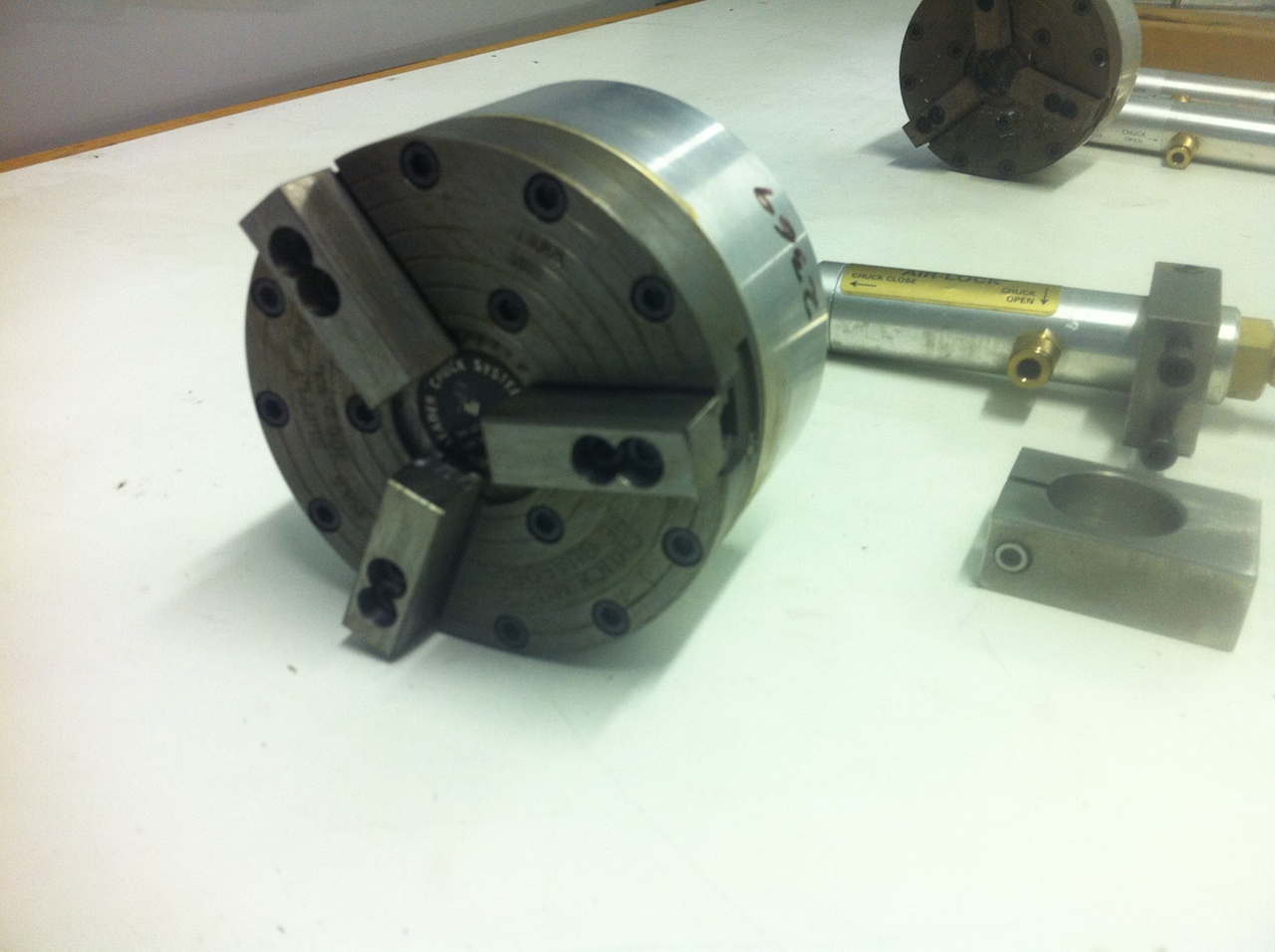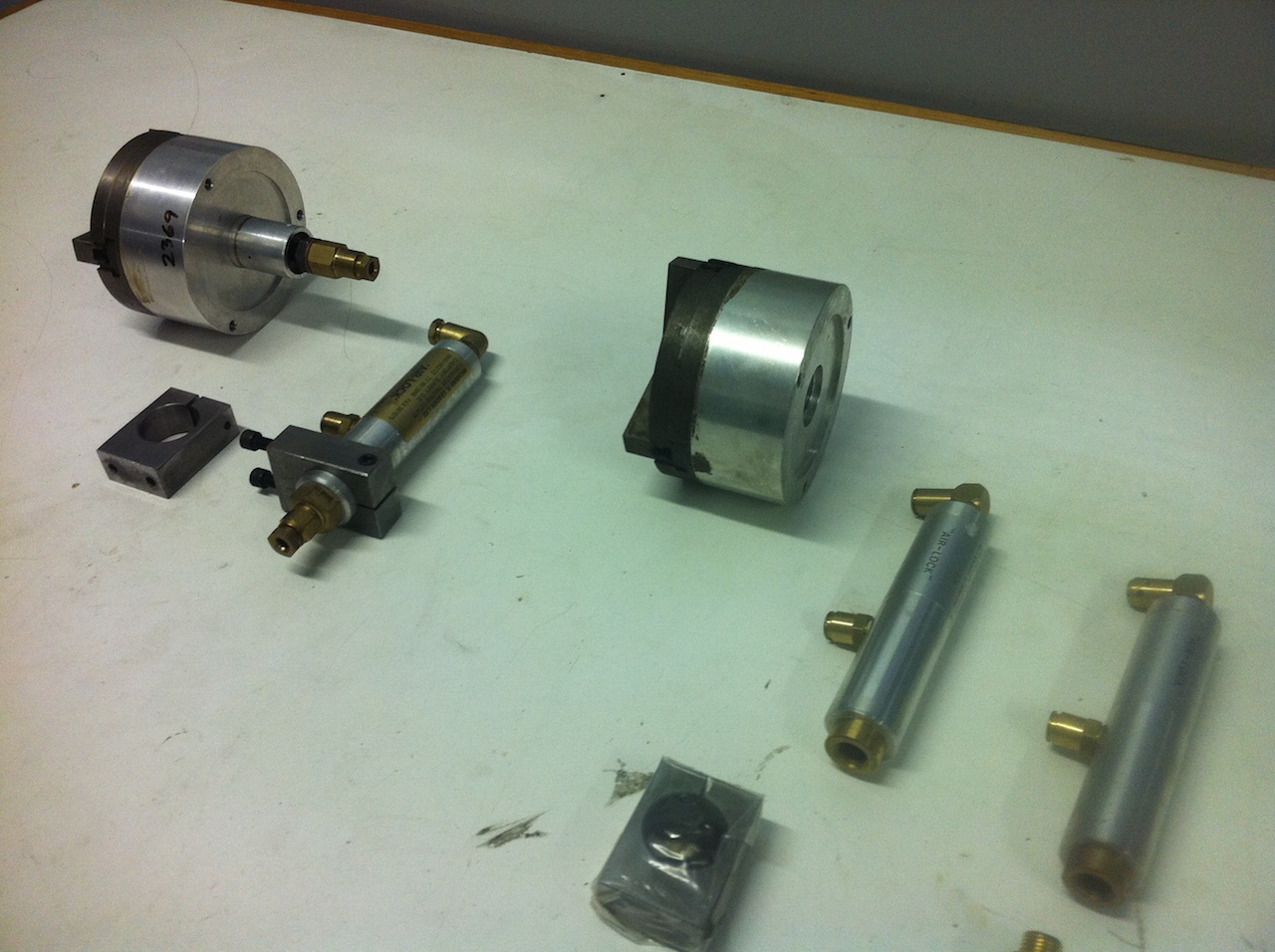 Turret Tool Holders
These Aluminium castings have been made to suit the Hercus PC160 and PC200 CNC lathe turrets.
Drilled ready for you to attach to the turret, you drill them to suit your needs, drill and tap for screws to hold the tool in place and you are ready to go.
For larger tools the screws can placed vertically as shown in the photo featuring the collett holder and drill bit.
These holders weigh 75 grams, which helps when trying to balance the turret.
The early turrets on the DOS machines, must be in balance to work reliably.
$22.50 plus GST per holder. Can be shipped for $9 Standard Parcel Post.
Please contact Nigel for more information.
ph: 03 9733 2220
Email: notewell@optusnet.com.au