Lathe – PC200
Manufactured by Hercus in South Australia these lathes were sold to many technical colleges and countries all over the world. As technology has overtaken the lathes mainly by later operating systems, they are to be seen more and more on the hobby market.
Before the PC range of lathes, these machines were controlled by ANCA controllers and were called a Computurn. We can retrofit ANCA controlled machines but the ANCA controller is too dated to be viably serviced. As a general rule, the castings and slides of a machine of this age are the same design as the later models and actually have higher quality lead screws. The mechanical sheet metal work on these models look different but the machine is basically the same.
The ANCA's were followed by a sheet metal work makeover enabling these machines to become a desktop version called the PC200. They used a PC as its controller. Over the following years the machines had little mechanical changes (other than their colour). The only exception to this is the mechanism for the automatic tool changer. The tool changer went from a "reverse lock in" type to a motorised worm and worm wheel gearbox type. This allowed faster bi-directional tool changing and addressed all of the shortcomings of the earlier version, which had to rotate a full rotation to select a previous tool.
These lathes were made over a 14 year period and in a number of models sold overseas under the name of Rockford. An industrial version of the PC200 is the Novim, which comes with an industrial enclosure for coolant.
Each of these lathes had the following available as options:
8 station Automatic Tool Turret
Turret Air Clamp (digital machines only)
Air chuck, Air mandrel, Air collet
Quick Change tool post
Floor Cabinet with doors and drawers
Floor Cabinet with shelf
Machine light
Mechanical Specifications
| | |
| --- | --- |
| | METRIC |
| Swing over bed | 200 mm |
| Swing over cross slide | 100 |
| X = | 100 mm |
| Z = | 300 mm |
| Spindle bore | 27 mm |
| Spindle Speed | 1 – 1000 / 0 – 2500 (belt change req) |
| Chuck size | 100 mm |
| Length | 845 mm |
| Width | 670 mm |
| Height | 520 mm |
| Weight | 140 kg |
| Voltage | 240 |
PC200 Machining A Thread and Groove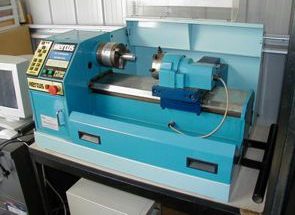 Lathes can be identified by their pendants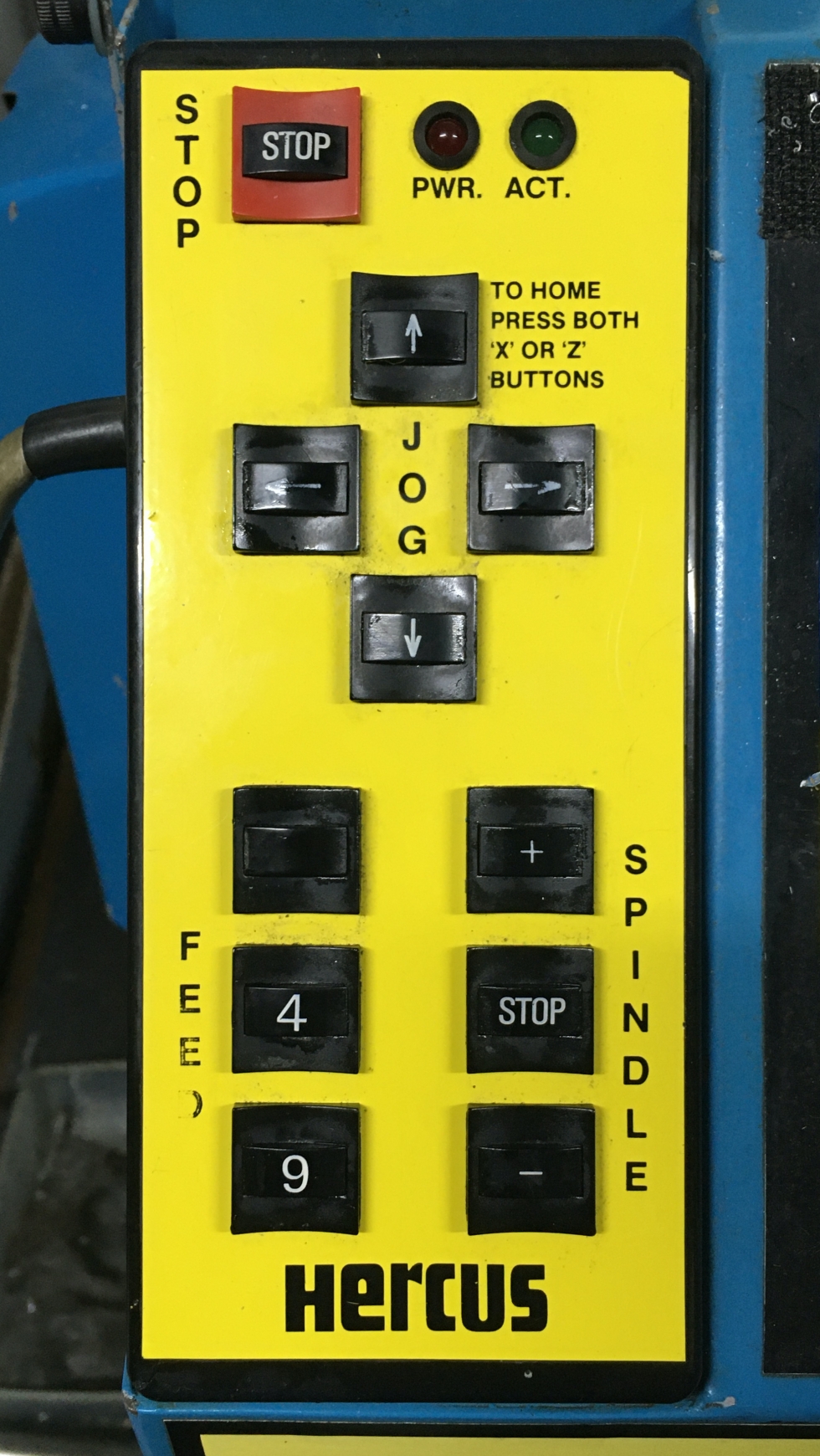 The pendant of a DOS operated machine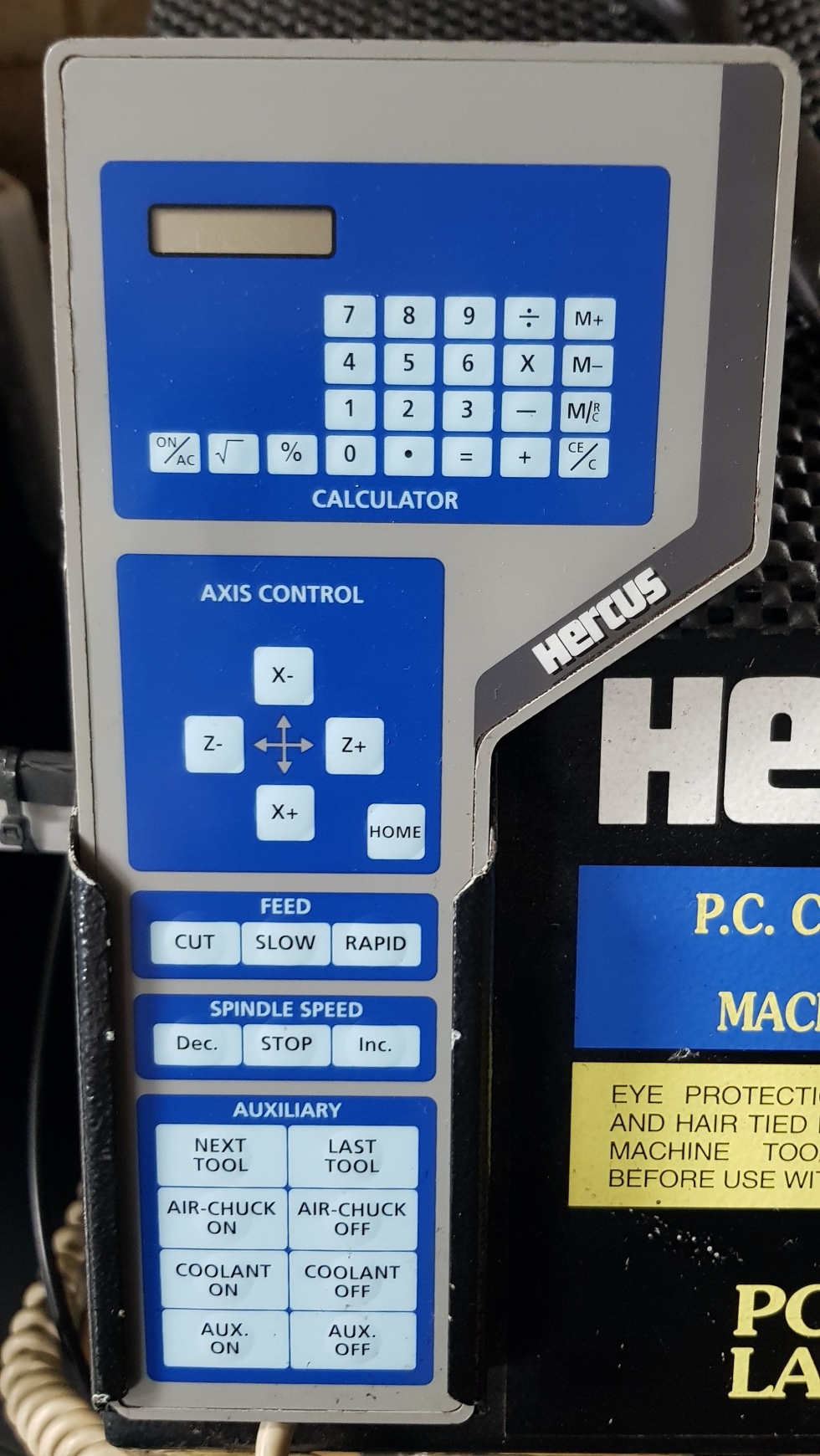 The pendant of an early Windows operated machine (Win95/98)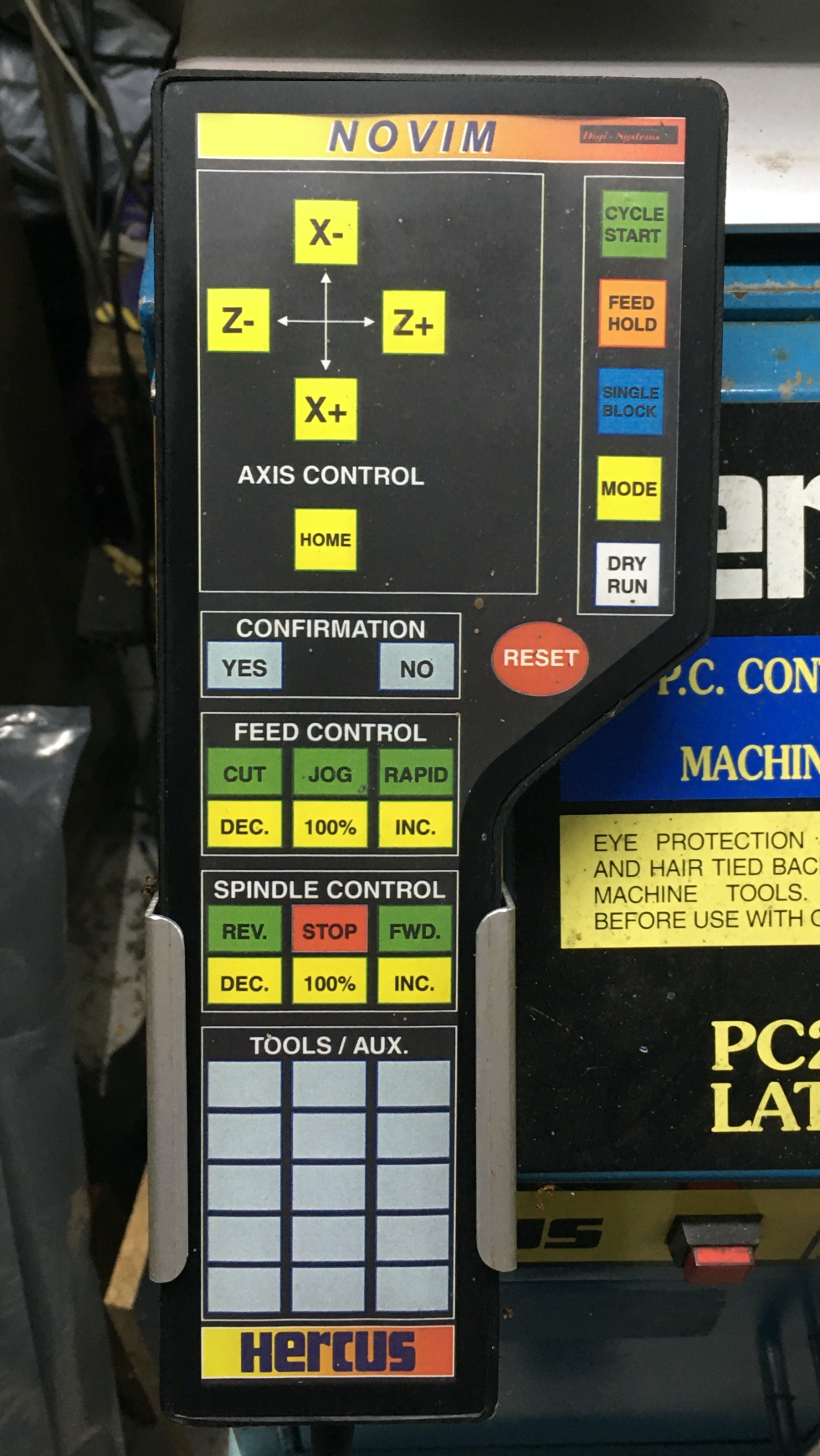 The pendant of a later Windows operates machine (Win 95/98 or XP)